Sarek Historical trek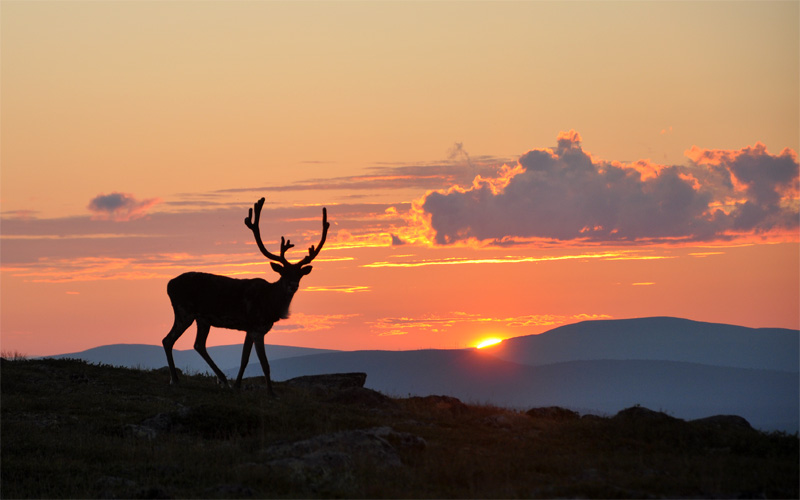 Duration: 9 Days (approx.)
Location: Jokkmokk, Norrbottens län
Product code: HikeSarek2
A Sarek hike with focus on the history
On this historical Sarek hike we follow the history of the colonization of the area. Sarek national park is part of the UNESCO world heritage site Laponia, protected for its unique combination of culture and nature. The Sami people and their reindeers have traveled through those valleys for thousands of years and still migrate through Sarek National park on there way from winter- to summer grassing area. Already during the 17th century there where silver mining in, and just outside where Sarek National park is today. Also, during this time the Sami people was forced into Christianity and in the end of the 18th century a chapel was build in Alkavare.
We start the week with two days at Axel Hamberg event in Boarek with a visit to the observation center. We continue our hike through Njoatsosvágge to the border with Padjelanta National park where we continue the the Priest trail to Alkavare chapel. Every night we find a home for the night where we set up our tent and cook dinner together.
This hike is for you who…
… wants to experience the remoteness of Sarek national park and learn more about the history of the area. To join this Sarek hike you must be able to trek between 15-20 kilometer per day in terrain with moderate differences in altitude and with a backpack of around 20 kg. We will mostly follow game trails but also hike off-trail. You should be prepared for river crossings and rocky sections. Recommended age from 18 years old. Please contact us if you have any questions regarding your physical ability or experience level.

The price includes:
Local English and Swedish speaking guide
Accommodation 6 nights in tent and 2 nights in hostels including bed-linen
All meals and snacks including 3-course dinner in Jokkmokk
Transfer Jokkmokk-Kvikkjokk-Jokkmokk
Helicopter transfer Sarek national park-Kvikkjokk
Camping equipment
Safety equipment
Storage of travel luggage in Jokkmokk
Options:
Pick-up and drop-off at the airport in Luleå: SEK 1500 round trip
Upgrade to private room in Jokkmokk from SEK 365/night
Taxes and fees
All taxes and fees are included in the price
Last minute:
Online bookings can only be made until 7 days before the tour starts. For last minute bookings please contact us for availability check.
Contact information
Mail: info@laponiaadventures.com
Phone (Christian): +46 70 260 05 37
Phone (Mirja): +46 70 547 97 10